Who's The Odd Creature?
Last December, the Holycrap family launched an exhibition—Odd Creatures—featuring whimsical, peculiar artworks by Renn and Aira Lim. This would be the 14 and 11-year-old brother and sister duo's fifth joint art exhibition. The digital works were created from stamps that came in various shapes — made possible by OddBlocks, non-age specific playing blocks made of granulated cork that is naturally mould-resistant.
We took the chance to catch up with the young artists — who, rightly so, were forthright and adventurous when showing us their work. 
What's most fascinating about creating the pieces for Odd Creatures?
R: Using all the stamps to create many creatures. There were almost 100 different shapes but in the process of mixing them up, I'm able to 'invent' endless creatures. Also, it was exciting to learn how to use Photoshop.

A: For me, the most fantastic thing was the valuable skills I had learnt from Photoshop. This was the first time I used the computer to help me to create art. Above all, writing the short stories after creating the creatures was my most favourite part.
Who's the Odd Creature — Renn or Aira?
A: Myself. I feel that l am more sensitive to my surroundings. Sometimes I can be really open.... such as dancing around in shopping malls but other times I would feel embarrassed. And... I don't really have good hygiene habits because I don't like to bathe!! Ask my mom, she'll tell you.

R: Aira is the odd creature because she likes to peel her nails despite getting scolded by our mom. Also, she dances and sings everywhere.
Are there other 'odd creatures' in your life?
A: I have a rather close friend who's also my classmate and she is slightly odd like me. She loves gory stuff and all things scary.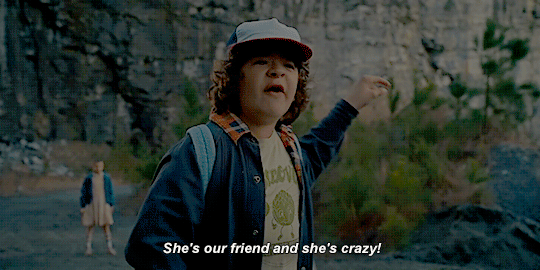 R: My sister is the only odd creature I need in my life.

Can you share with us one book you've read lately and really enjoyed, and what about the book did you like?
A: I LOVE BOOKS! I have read many books and some of my favourite genres are horror, thriller and World War II novels. I absolutely adore Stephen King — all his stories and ability to write such varied and vivid novels. I recently finished
and enjoyed reading Turtles All The Way Down by John Green. It revolves around the friendship of two girls in search of a runaway fugitive and how his son comes into play. It is sad but I shall stop here before I give away more spoilers.

R: I do not exactly like reading novels but I do enjoy anime and manga. I finished reading all 14 volumes of a Japanese dark fantasy manga Tokyo Ghouls by Sui Ishida. I love this series because the story is very exciting and pretty violent. It deals with racism just like in our world. In the story, the Ghouls are discriminated by the humans even though the Ghouls may be good creatures. I love the illustrations, especially the fight scenes.

We know that you might be slightly obsessed with the Netflix series, Stranger Things. What's your favourite thing about it?
A: OMG!!!!!! My most beloved series EVER!!!!!!!!! I have watched season 1 fifteen times and am almost finishing the second season for the sixth time!!!! Everything about this series is flawless......... except for one part..... S2E7........ wwwhhhhhyyyyyyyy!!!!!!????

R: Stranger Things is not exactly my favourite series. (I am really enjoying Friends right now though) But my sis is crazy about it and sometimes I will watch the episodes again when she asks me to. I do like the character Dustin. He is funny and quirky and finally has nice pearls.


What was the last thing you said to your dad and mom before answering these questions? Be honest!
A: "MOM!!!!! Renn is annoying me!!!"

R: "DO YOU KNOW DA WAE" #ugandanknuckles

Apart from art and craft, what other hobbies or interests occupy your time?
A: Reading and watching Netflix.

R: Playing Overwatch, PUBG (PlayerUnknown's Battlegrounds) and CS GO (Counter-Strike: Global Offensive)
Lastly, what's in the pipeline for Holycrap in 2018?
R & A: We have already started brainstorming for Rubbish Famzine Issue 8 and that will keep us busy for the next six months. Maybe after that it will be Issue 9....